We were approached by Tottenham Hotspur Football Club to provide a 5-minute warning at their new Stadium to be activated by the Match Referee to the Players Dressing Rooms to proceed to the pitch to start the match.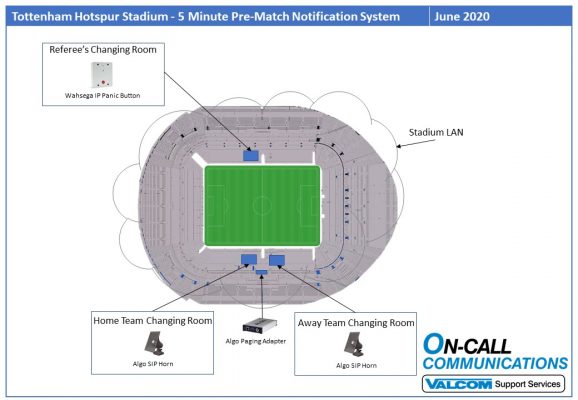 Due to Covid 19 the Players and Referee are not in their normal Changing Rooms so we were requested to design a solution operating over their Network for whilst we are all still effected by Social Distancing Measures.
The only pre-requisite is that an existing LAN / WAN is in place.
Equipment schedule.
Algo 8301 Paging Adaptor
Algo 8186 SIP Horn Speakers for players changing rooms
Wahsega IP Panic Button for referees changing rooms