InformaCast
What is InformaCast?
InformaCast Advanced Notifcation is a software solution developed by Singlewire Software that enables Cisco telephone systems and connected appliances to broadcast notifications via audio message and text message. InformaCast allows you to message an unlimited number of Cisco IP Phones, IP Speakers and Mobile Devices (using InformaCast Mobile). Messages can be via text message, live audio, pre-recorded audio or text to speech audio.
Emergency Notification
There are many real life examples of when to use InformaCast as an emergency notification system.
Send emergency notifications quickly and easily from a variety of devices, including Cisco IP phones, computers, and panic buttons
Protect your front desk staff with a discreet call button for security or police
Know in advance when a weather emergency threatens your area and automatically alert your staff
Automatically monitor, record, and send an alert when an emergency number like 999 is dialled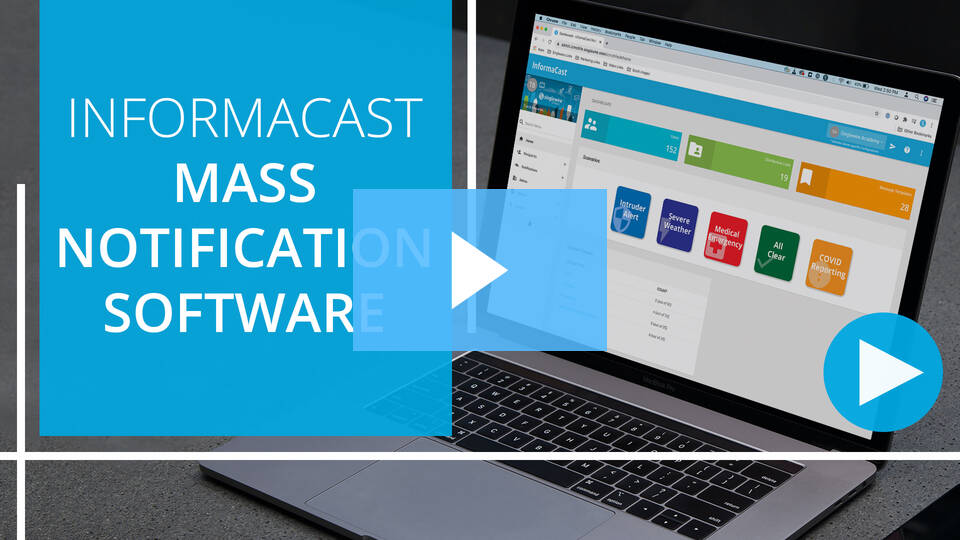 Singlewire Software | Emergency Mass Notification System
Mass Notification
Reach people across your organisation as well as staff who are out of the office or who work remotely
Initiate a conference call bridge to bring key staff together
Valcom UK are the UK's main distributor for all Singlewire Informacast Solutions.